Vee slot johnson screen panel
| | |
| --- | --- |
| Category: | Wedge Wire Screen Panel |
| Material: | stsainless steel |
| Properties: | wegde wire screen |
| Application: | water filtration,liquid filtration,industry filtration |
if you are interested in receiving more information or have a question regarding any of our products please fill out the form above and we will contact you within 24-48 hours.

Email:sales@ubowedgewire.com

Author: Maria
Detailed description of the Vee slot johnson screen panel
The vee slot johnson screen panels are manufactured to the highest standard using quality stainless steel Wedge Wire. We deliver high open area screens built for purpose. The combination of quality workmanship, superior materials, accurate slots and high open areas ensures that our panels meet the needs of the most demanding applications.
Advantages of Vee slot johnson screen panel
Non-clogging surfaceLarge open area
Low pressure drop
Hydraulic efficiency
High flow rates
Mechanical strength
Abrasion-resistant
Easy cleaning
Uses of Vee slot johnson screen panel
It can be used in Salt industry,food,the water-treating equipment,mineral processing,coal-cleaning plant and so on.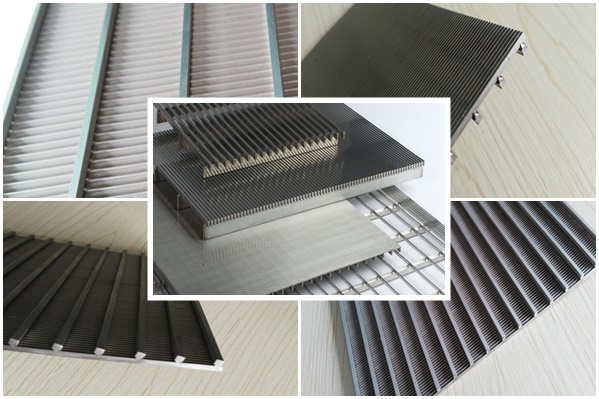 The specifications of the Vee slot johnson screen panel:
Diameter: 1-30inch
Minimum slot: 0.01mm
Wall thickness: 4mm or 6mm
Standard length: 5.8-6meters
Supply capacity: 6800meters per month.

Wire Width
Wire Height
Relief Angle
Typical Support Rods
30V
.030"
.06"
10
.125" round
45V
.045"
.09"
10
.125" round
63V
.063"
.11"
13
.156" round
69U
.069"
.17"
8
.075" x 1" bar
93V
.093"
.15"
13
.25" round or .075" bar
93U
.093"
.17"
5
.25" or .38" round
125V
.125"
.20"
13
.38" round
The Packaging and Transportation of the Vee slot johnson screen panel:
You may also be interested in the following product(s)